Ask an Expert
Have a horticultural related question?
Check out the Aggie Horticulture People Directory for Specialists and County Horticulture Agents located across Texas. You can also click on the extension Ask an Expert image below. Ask an Expert will route your question to the appropriate expert in your area, whether in Texas or beyond.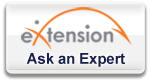 Get expert answers and help from Cooperative Extension/University staff and volunteers from across the United States.
Aggie Horticulture
Aggie Horticulture was created by Dan Lineberger and is maintained by the administrator.
Department of Horticultural Sciences Administration
Dr. Amit Dhingra, Professor and Department Head
Dr. Oscar Riera-Lizarazu, Professor and Associate Head for Graduate Programs
Dr. Elizabeth A. Pierson, Professor and Associate Head for Undergraduate Programs
Dr. Larry Stein, Professor and Associate Head for Texas A&M Agrilife Extension Programs
Room 202 Horticulture/Forest Science Building
2133 TAMU
College Station, TX  77843-2133
Phone:  (979) 845-5341
Administrative Services

Room 202 Horticulture/Forest Science Building
2133 TAMU
College Station, TX  77843-2133
Business Services
Horticulture Business Services
Phone: (979) 845-5341
Email: hortbusiness@tamu.edu (invoices, fiscal questions, etc)
Undergraduate Office
Program Coordinator
Tammy Neel
204 Horticulture/Forest Science Building
Phone: (979) 862-3116
Email: tammy.neel@ag.tamu.edu
Extension Office
Extension Program Coordinator
Susan Webb
225 Horticulture/Forest Science Building
2134 TAMU
College Station, TX 77843-2134
Phone: 979-845-8565
Email: webb97@tamu.edu
Web Questions (Related to Website Only):
Texas A&M AgriLife Marketing & Communications Web Team
Email: web@ag.tamu.edu or submit a ticket